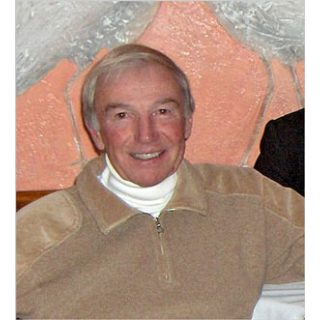 O'Fallon, Illinois United States 1932 -2009
Fuchs was commissioned in 1992 to create an image to represent downhill skiing. He was commissioned again in 1994 to create an image to commemorate cycling.
As one of America's foremost artists, Bernie Fuchs has achieved an unusually high degree of recognition in his lifetime. He has become legendary in the art world. Going back to the fundamentals, Fuchs' drawings are what fuel his realistically detailed paintings. You are able to see in most of his paintings the unique use of light and its ability to transform a setting or object into something completely new.
Many viewers of Fuchs' work are astonished that every time they view the same piece they can find something they did not notice the last time they looked at it. This allows the viewers endless amounts of enjoyment with these pieces.
Just before his 30th birthday Fuchs was named "Artist of the Year" by the Artist Guild in New York. He also became the youngest artist to ever be selected to joing such luminaries as Normal Rockwell, Frederic Remington and Winslow Homer in the Society of Illustrators' prestigious Hall of Fame.
Fuchs met his immediate fame after graduating from the Washington University of Fine Arts in St. Louis, MO. The amount of fame he experienced in his lifetime is very uncommon with living artists today.
Fuchs painted portraits of John F. Kennedy during his Presidency which now hang in the permanent collection of the Kennedy Library in Cambridge, MA. He has also been commissioned to do portraits of President Lyndon Johnson, Gerald Ford, Jimmy Carter and Ronald Ragen. Along with these Presidents he has painted such notables as Martin Luther King, Queen Elizabeth, Bob Hope, Katherine Hepburn, Arnold Palmer, Muhammad Ali and Frank Sinatra.