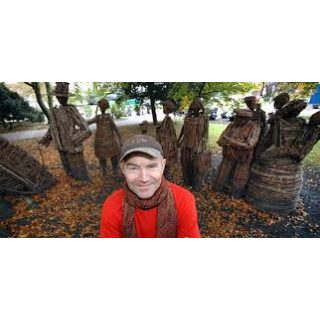 Pasvalys Lithuania – 1952
He works in a variety of media, most notably welded stainless steel, wood, and bronze.
Wiktor moved with his family to Poland in 1958. From 1972-1978 he studied at the Academy of Fine Arts in Cracow. He graduated with an MFA in painting and sculpture. He was also one of the founders of the Solidarity movement in Kolobrzeg. He was elected the first Chairman of the Regional Board of "Solidarity" in Koszalin. He represented the 38-person National Committee headed by Lech Walesa. He was jailed for five months after the communist regime's crackdown on "Solidarity" in December of 1981. He left Poland in 1982 for the United States where he was granted political asylum. He became a United States Citizen in 1990 and currently lives and works in both St. Louis, Missouri and Kolobrzeg, Poland.
Showing the single result