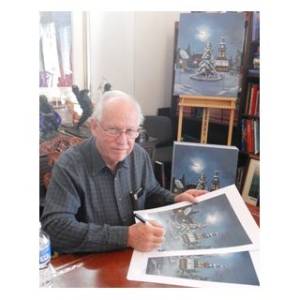 Jefferson City, MO United States – 1936
He has spent a lifetime perfecting his craft, always searching for the scene that will inspire his next painting.
Born in Jefferson City, Missouri in 1963 Barnes sold his first oil painting at the age of 10 to his schools principal. Since then he has, with the help and support of friends and family, become a successful painting. He has been painting professionally for over 30 years. In this time he has painted a wide variety of images. In 1983 Barnes released his first limited edition collectors print entitled "The Night Before Christmas" and since then he has been focusing on magical snowy scenes from the 1800s. Jesse currently resides in Springfield, Missouri.