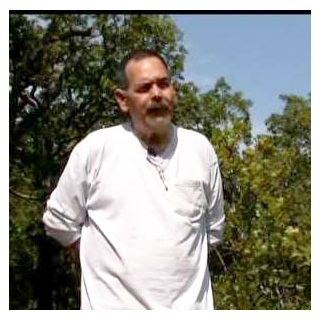 Bartlesville, Oklahoma United States – 1956 -2021
"I am strongly rooted in the tradition of classical sculpture. My goal is always to capture the detail accurately in the unmoving bronze medium to carry off the illusion of bringing the monument to life." -Shan Gray
Shan Gray, the artist and designer of The American, from Edmond, Oklahoma. Gray began his art career as a commercial artist; then in 1986, he turned to sculpting professionally and has since been recognized nationally for his style and talent.
Gray specialized in sculpting the human form, ranging from portrait busts and gallery sculptures to large-scale monuments. His creations are almost equally divided between independent and commissioned pieces.
Gray adopted an art style that has been used for hundreds of years to create the likeness of great men and women. "I am strongly rooted in the tradition of classical Renaissance sculpture," Gray said. "I have honed my technique so my work has the finish and polish of early Florentine work although some associate my pieces with the Baroque and Romantic styles."
Since he started sculpting professionally, Gray built a reputation of bringing bronze to life that awes clients and spectators of all ages. "What it really comes down to for me is making sure I capture the detail accurately enough in the unmoving bronze and stone to carry off the illusion of bringing the monument to life."
Some of Gray's significant works include being chosen as an Official Team USA Artist for the 2006 Olympics where Shan sculpted an eagle carrying an olive branch signifying "Peace Through the Olympic Games"; the busts of famed New York Yankee baseball player "Super Chief" Allie Reynolds; William Bright, Ph.D., founder of Campus Crusade for Christ and winner of the prestigious international Templeton Award; and world-renowned transplant surgeon and medical innovator Nazih Zuhdi MD.
In the world of sports, Gray sculpted an 18-foot 6-inch bronze statue depicting Olympic gold medalist Shannon Miller leaping in her balance beam routine. He also sculpted the Warren Spahn Award, given each year to the best left-handed pitcher in Major League Baseball by the Oklahoma Sports Museum. Nine-foot 6-inch bronze statues of Hall-of-Fame baseball pitcher Warren Spahn by Gray have been installed at Turner Field, in Atlanta, Georgia, the Oklahoma Sports Museum in Guthrie, Oklahoma, and most recently at Bricktown Ballpark, Oklahoma City.
Gray just finished larger-than-life bronzes of three Oklahoma Miss America's (Jane Jayroe, Susan Powell, and Shawntel Smith) and of Heisman trophy winner Billy Vessels. He is currently working on a statue of famed actor James Garner.