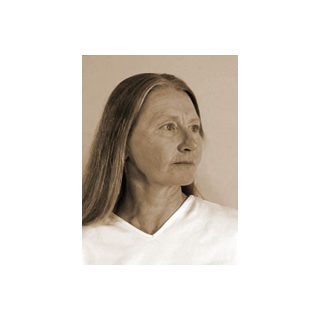 United States
Janet Richardson-Baughman earned her BFA from Central Michigan University and received an MFA in ceramics from Indiana State University in 1977.
After graduation, she taught college and began her studio career. Continuing her ceramic work, she developed a series of elegant vessels, contemporary sculptures and large-scale handmade tiles for wall application. "My work is architecturally influenced," says Richardson-Baughman, "my father was an architect and I grew up surrounded by line and shape." Her work is a sophisticated blend of form, color and rhythm and when creating a piece she "visualizes the lines and color as a poem in motion."
Janet expanded her media to include pastels, mixed media, collage and painting. Her work has been included in many exhibitions and galleries nationally. Her works have also been very successful in the corporate market and her portfolio includes many custom commissioned pieces represented in major corporate art collections
Janet lives her idyllic existence with her husband/artist on a small horse farm in rural Michigan where they also have their studio. They work together everyday in what for them is the perfect partnership.
Showing the single result