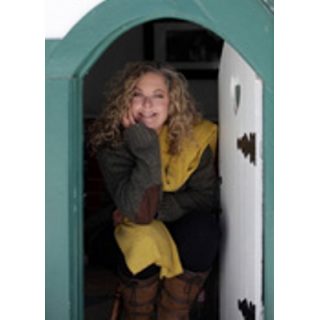 Lori has been a recognized artist for decades. She discovered from an early age that she possessed an uncanny ability to inspire trust in all manner of living things. The joys of this realization are apparent throughout her works. She learned that her art could open the doors to her most cherished dreams and has sold paintings and taught art classes since she was 13 years old to finance her passions. Her artistic endeavors allowed her to purchase a horse she loved and fully support it. Today she is still an avid horsewoman and has found it is one of the passions that nourish her creative process.
Lori was born in Pasadena, CA and received her formal art education through California State University Long Beach. She earned a Bachelor's in Art with an emphasis in printmaking. She indulged in countless blissful hours on the beach reveling in the openness and immense power of the sea. The influence of the ocean and the daydreams it inspires are apparent in her early paintings. Relocating to the Colorado Rockies expanded her repertoire to include the beauty of the nature she found all around her. Lori possesses an unrivaled talent to appreciate her surroundings and incorporate them in her creations.
Lori was not drawn to the commercial art world, instead preferring to be as independent as possible. She created Dandelion Press as an avenue to share her paintings in cards and prints on her own terms and retain her flexibility and freedoms. She steadfastly held on to her originals, only selling reproductions. After 26 years of delicately balancing artistic endeavors with the requirements of running a business, a mutual friend introduced her to Dianne Borsini-Burr. Dianne's expertise and warm support have allowed Lori to focus exclusively on the creative aspects that bring her such joy. This partnership has been extraordinarily rewarding. In collaboration with Dianne, Lori has released her first beautiful book, Reflections of the Heart. She enjoyed selecting her personal favorite pieces, encompassing years of creativity. An eagerly anticipated children's book with original illustrations is in development. Lori has discovered a newfound freedom to indulge in her passion and spends many hours a day in her Rocky Mountain studio exploring new ideas.