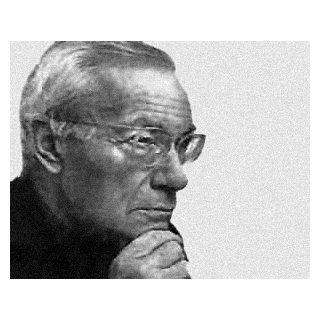 Winterthur Switzerland – 1908 -1994
Max Bill was a Swiss architect, artist, painter, typeface designer, industrial designer and graphic designer.
Bill was born in Winterthur in 1908. After an apprenticeship as a silversmith during 1924-1927, Bill took up studies at the Bauhaus in Dessau under many teachers including Wassily Kandinsky, Paul Klee and Oskar Schlemmer from 1927 to 1929, after which he moved to Zurich.
After working on graphic designs for the few modern buildings being constructed, he built his first work, his own house and studio (1932–3) in Zurich-Höngg. From 1937 onwards he was a prime mover behind the Allianz group of Swiss artists.
Bill was interested in design as a concrete art. He sought to create forms which visually represented the New Physics of the early 20th century. He wanted to create objects so that the new science of form could be understood by the sense. He was a phenomenologist; one who understands embodiment as the ultimate expression of a concrete art. He used the Mobius strip as inspiration and reference for many of his paintings and spherical sculptures. He worked in many medias; stone, wood, metal and plaster.
Showing the single result