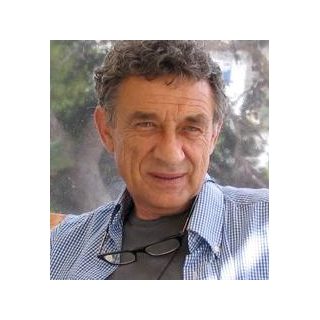 Birmingham United Kingdom – 1939
His work ranges from conventional oils on canvas to multi-media compositions and collages to sculptures and architecture.
Born in Birmingham, Alabama on May 21, 1939, Peter Phillips would go on to attend Moseley Road Secondary School of Art, Birmingham from 1953 to 1955. After that he would go on to Birmingham College of Art from 1955 to 1959 and study under Gilbert Mason and Fleetwood-Walker. In the summer of 1959 Phillips was awarded a scholarship to spend the summer in Paris and Italy. From 1959 to 1962 he attended the Royal College of Art where his fellow students included David Hockney, Ronald B. Kitaj, Allen Jones, Patrick Caulfield. After graduating he taught at the Conventry College of Art and Birminghamg College of Art until 1963.
He married Dinah Donald in 1964 and then designed the entrance hall and large machine for a Shakespear exhibition in Stratfor-upon-Avon. He was awarded the Harkness Fellowship for travel to the United States. Between 1964 and 1966 he lived in New Yor4k and travelled around North America by car with Allen Jones starting in 1965. In 1966 he had formed a Hybrid Enterprises with Gerald Lang. He and his wife divorced shortly after their daughter, Tiffany, was born in 1966.
He was a guest Professor for Hochschule fur Bildende Kunste, Hamburg from 1968 to 1969. In 1970 he married Marion-Claude Xylander and throughout this year continued to make frequent trips to Africa, the Far East, and the United States. He has a retrospective exhibition at the Westfalischer Kunstverein, Munster in 1972. He had his first one-man show of paintings in England held at the Waddington Galleries , London in 1976. From 1982 to 1983 he had a restrospective exhibition at the Walker Art Gallery in Liverpool. It travelled to the Museum of Modern Art at Oxfoprd.
His wife passed away in 2003 from cancer. He then, in 2004, dedicated an exhibition to Claude at the Whitford Fine Art London. In 2009 he was commissioned to create a painting for the 2010 World Cup. Peter continues to paint and show at his two galleries, Proarta in Zurich and Whitford Fine Art in Lodnon. He can also been seen wandering in the jungle and cities around Central America, Europe an America.
Showing the single result