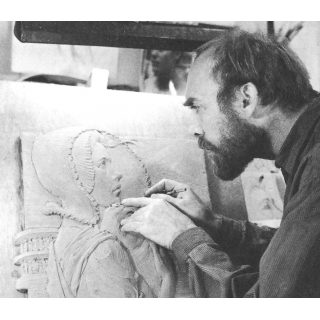 A recognized contemporary figure sculptor
Eugene Daub attended Pennsylvania Academy of the FIne Arts in Philadelphia and taught there. He is a member of the National Sculpture Society, Artist's Guild and currently Vice President of the American Medallic Sculpture Society.
He recently won an international competition sponsored by the American Numismatic Society for his design of the Statue of Liberty medal.
Daub has completed corporate sculptures for IBM, TW, and UNICEF.
In 2004 he joined with Rob FIrmin to form Daub & Firmin Sculpture Studios, LLC. He won the design competition in 2009 to create a Rosa Parks statue for the U.S. Capital.
Showing the single result