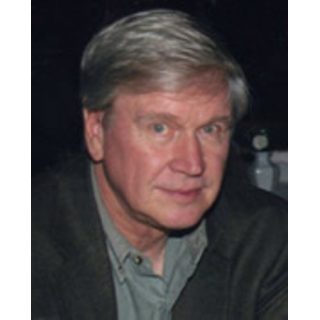 As an art major, Flint Whitlock graduated from the University of Illinois in 1964 with a degree in Advertising Design, but has always been as much a writer as an artist. His love for military history began at an early age—fueled by his father, James, who served with the famed 10th Mountain Division in World War II. Flint also had an uncle who was a military policeman with the 1st Infantry Division and another uncle who served with the Navy in the Pacific.
Wanting to serve his country, Flint was commissioned a Second Lieutenant through the Reserve Officer Commission Training Program and entered active duty in December 1964. After attending the basic Air Defense Artillery officers' course at Fort Bliss, Texas, Flint earned his jump wings at Airborne school at Fort Benning, Georgia. He was then posted to a Nike Hercules battery in Baumholder, Germany. After two years in ADA, he received a branch transfer to the Quartermaster Corps and spent an additional year with the Supply and Maintenance Agency in Zweibruecken, Germany, where he was promoted to captain.
In 1968, Flint was transferred to South Vietnam, arriving one day before the Tet Offensive in January, 1968. He served for six months as a supply specialist at 1st Logistical Command Headquarters at Long Binh, northeast of Saigon, before being transferred to the 14th Inventory Control Center at the same post. He returned to the States in 1969 and spent a year with the 5th Infantry Division Supply and Maintenance Battalion at Fort Carson, Colorado, before resigning his commission and returning to civilian life.
After a stint as the Public Relations Director for the Denver Dynamos of the now-defunct North American Soccer League, he served as a copywriter, art director, and creative director for several major Colorado advertising agencies. While holding down these positions, he also continued to paint and write, becoming a locally prominent artist of the "photo-realist" genre. His attention to visual detail also translated to the written word, as he sought to convey the emotional and physical aspects of the soldier's experience.
Flint Whitlock lives in Denver, Colorado, with his wife, Dr. Mary Ann Watson, a clinical psychologist and professor of psychology at Metropolitan State College of Denver. They have three grown children: Gillian Lee Whitlock, an actress and make-up artist in Hollywood; Suki Montgomery, a psychologist and member of the counseling staff at Ithaca (NY) College; and Matthew Montgomery, an anesthesiologist in Denver. To keep in shape, Flint skis, referees soccer, and plays tennis.