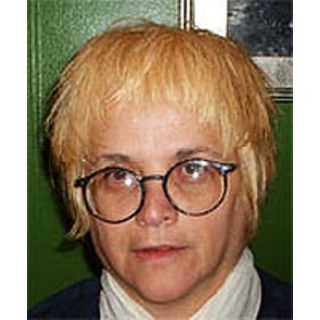 Votuporanga, Sao Paulo Brazil – 1955
"I believe in life more than anything else," she says. "Even when it's craziest it can still be the best."
Born in Votuporanga, Sao Paulo, Brazil in 1955, artist Cecilia Mayr used bold, vibrant colors in her monoprints and paintings, expressing her fundamental joy and enthusiasm in life.
Though Mayr describes herself as a spontaneous, nonintellectual artist, her work embraces the deeply resonant theme of the continuum between man and nature. An animistic force pulses through abstracts inspired by aerial photography of rural landforms or by memories of her grandfather's farm, which she calls "an intricate part of my childhood and growing up." Other pieces cite the intricate structures of urban architecture, anchoring lattices, and arches in flowing sweeps of terra incognita.
In another group of prints, the bond between man and nature could hardly be more explicit. The same boldly colored shapes reminiscent of landforms in Mayr's abstracts shift context to depict elemental human figures evocative of Latin American folk art. Like much of her art, the pieces suggest her background as an animator, plus elements of oil and watercolor (which she studied with Pedro Sanches at Sao Paulo University).
The androgynous figures in her "Chamber of Dreams" series are concerned with "trying to be more in touch with my spiritual part." The studies demonstrate that "the differences between human beings are only skin deep," Mayr explains. "If you peel away the skin we are really all the same. The paintings represent the soul and the sublime in the human being."
Mayr says her art is the result of "spontaneous emotion that comes from inside." Emotion comes across so strongly in some of her pieces, that according to Mayr, "most people think they were painted by a man." Despite the thematic gravity of Mayr's art, her works are festive, vibrant, and celebratory.