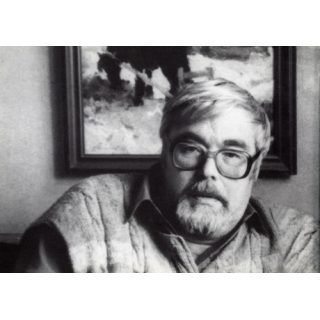 1931 -2004
In his youth he used to work as a painter on china (-ware) and had a great success. He graduated from Moscow Art Institute in 1950 (easel painting) and was invited to continue education in St. Petersburg Art Academy, but climate there wasn't the best for his health. He had tuberculosis.
He settled down in Academichka the most beautiful place between Moscow and St. Petersburg, where the best artists from all over USSR came together to share experience, work and rest. Other very famous artists influence and inspire Shumilov to become the Artist from the Capital letter. Slava Shumilov could achieve the same level and was awarded with the Silver Medal as it did famous Russian artist Venetsianov in 19th century.
Shumilov's works are exhibited in National Tretiakovsky Gallery (Moscow) National Russian Museum (St. Petersburg) Collection of Russian Art Ministry Tul'sky Art Museum Saratovsky Art Museum Arkhangelsky Art Museum Tver region Art Gallery Kazanskaya Art Gallery and many others Galleries all over the Russia. His works are in cities administration of Helsinki, Bergamo (Italy), Tokyo (Japan), in Moscow Residence of Russian Federation President Mr.Putin. Also there are a lot of his works in private and corporate collections in Germany, Poland, Italy, USA, Japan, Finland and China.
VYACHESLAV "SLAVA" SHUMILOV