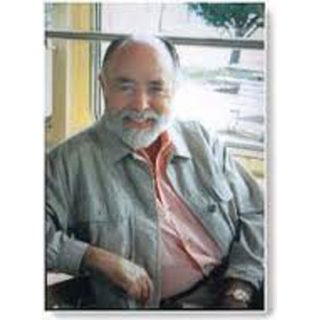 1931

he has been dubbed as "Painter of Champions" and "An Observer of a World Within a World".
Mr. Anthony M. Alonso, born 1931, is a well known fine arts painter. A graduate of both The High School of Music & Art in New York City and Pratt Institute of Brooklyn, NY, Mr. Alonso gives credit for his art knowledge to the excellent education he received at both of these fine schools. He received tutelage from art professors who were at the tail end of the school of realism.
Introduced about 25 years ago to the racing world, he now works full time doing fine arts paintings of the famous thoroughbreds, their owners and the environment. This has brought him international acclaim and his paintings are in private and public collections in Australia, France, Germany, Mexico, Monaco, Venezuela, and throughout Canada and the United States.
Mr. Alonso has been featured in many fine publications such as The Blood Horse, Spur Magazine, Equine Images, The Daily Racing Form, The Post, The New York News, The Thoroughbred Record, The Artist's Magazine (summer 1998), Pacemaker Magazine (England publication), etc in which he has been dubbed as "Painter of Champions" and "An Observer of a World Within a World".
Being able to easily capture the likeness of both the thoroughbred champions and the people involved in racing (which is a rare combination in this specialized field), has led to many important assignments like those listed below:
In 1996, The National Museum of Racing in Saratoga Springs, New York honored Mr. Alonso with "A Quarter Century Retrospective" of his. It was a spectacular fine arts exhibit that included 36 paintings borrowed back from his collectors and which were a cross section of his works from the seventies, the eighties and the nineties. Also in 1996 he was commissioned by The Ontario Jockey Club of Woodbine Race Track in Toronto, Canada to do a painting of the seven winners of the Breeders' Cup Races.
Mr. Alonso has also been commissioned by The Ontario Jockey Club to paint the winners of the Queen's Plate in 1995 (Regal Discovery), 1989 (With Approval), and The Rothman International Winner (Golden Act) 1980.Commissioned by Arlington Race Track, in Arlington Heights, Illinois to paint the winners of the Arlington Million for their permanent art collection 1992 (Dear Doctor), 1983 (Tolomeo) and 1982 (Perrault).
In 1990, The Kentucky Derby Museum honored Mr. Alonso with a retrospective show of his works. He was also commissioned in 1986 to paint both the Official Breeders' Cup Commemorative Series (four paintings), plus the painting that was used for the Official 1986 Breeders' Cup Poster (the races were held at Santa Anita Race Track in California).Commissioned by Laurel Race Track, to paint the winners of the Laurel International Race 1980 ("Argument") and 1979 (Bowl Game).
Showing the single result