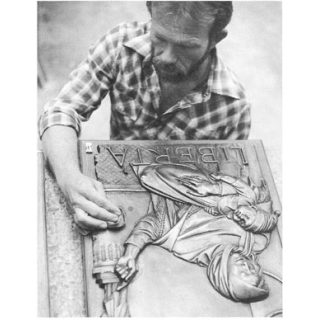 Lucca Italy – 1926
Italian-American sculptor known for his figurative relief work.
Lucchesi was born in 1926 and grew up in Lucca, Italy. He studied at the Art Institute of Lucca before moving to Florence, Italy where he became Assistant Professor at Florence University in 1953.
His style as a master sculptor is in the tradition of Renaissance masters. He has works on display at the Whitney Museum of American Art, The Brooklyn Museum, The Dallas Museum of Fine Arts, The Pennsylvania Academy of Fine Arts, The Columbia Museum of Art, The Hirshorn Mueum and Sculpture Garden, The Ringling Museum and in other creidble collections.
He moved to New York City in 1958 and taught at the National Academy of Deisgn and the New School of Social Research and continues to teach workshops in the United States and Europe.
Showing the single result