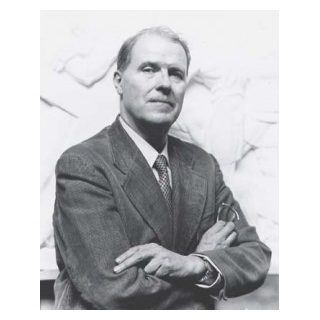 Boston, Massachusetts United States – 1897 -1988
Best known for his sculpture, DeLue was also an Honorary President of the National Sculpture Society.
Born on October 5, 1897 in Boston, Massachusetts, Donald went on to study at the Boston Museum of Fine Arts and was later an assistant to sculptors Richard Recchia and Robert P. Baker. Later he studied in Paris for five years where he worked as an assistant to various French artists.
Shortly after returning to the United States he was elected into the National Academy of Design as an Associate member and became a full Academician in 1943.
His work can be found in various museums all across American. He also won two Henry Hering Awards which were given by the National Sculpture Society.
Showing the single result