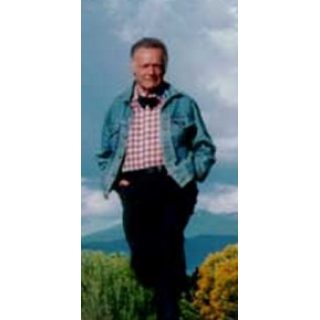 New York, NY United States – 1905 -1985
Eric Sloane was born Everard Jean Hinrichs in New York City. His earliest childhood recollections reflect an avid interest in art which led to his first career as a sign painter. Setting out in 1925, Sloane traveled throughout the Northeast, where he felt an immediate rapport with and love for the history, culture and longstanding icons of early American architecture: covered bridges, barns and homes dating to the colonial era. Here Sloane felt the spirit of the early Nation yet felt it to be a vanishing theater of Untied States history. With interest and devotion unparalleled by any U.S. artist, Sloane would write and paint from just this perspective for the next sixty years.
Sloane worked his way across America painting signs and venturing further and further west. In 1926 he arrived in Taos, New Mexico. Just as Sloane had become enamored of the historical Northeast, he felt an instant affinity towards the natural beauty and heritage of the Southwest.
In Taos Sloane experienced life in a true artist's colony, working among painters such as Leon Gaspard and the members of Taos Society of Artists. He added his own footnote to their rich history by introducing to them his pioneer method of painting on masonite.
Upon his return to the East, Sloane began studies at the Art Students League in New York under John Sloan. Adopting the pseudonym Sloane (after his mentor's name) and taking his first name Eric (from the word America), the transformation from a young, inspired sign painter to an important American artist and author began.
The ultimate tribute to Sloane's insight and artistic ability in creating his wonderful skyscapes is his specially- commissioned mural in the National Air and Space Museum at the Smithsonian. The mural was no minor feat for an artist in his 71st year. Measuring seven stories high and half a city block long, Sloane completed the mural in less than two months.
Sorry, we couldn't find any posts. Please try a different search.