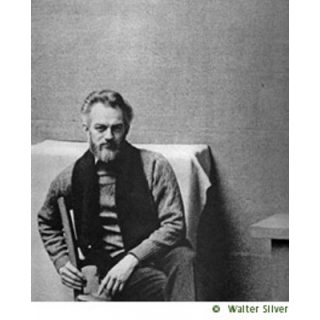 Kansas City, Missouri United States – 1923
The paintings of Paul Jenkins have come to represent the spirit, vitality, and invention of post World War II American abstraction. Employing an unorthodox approach to paint application, Jenkins' fame is as much identified with the process of controlled paint-pouring and canvas manipulation as with the gem-like veils of transparent and translucent color which have characterized his work since the late 1950s. Born in Kansas City, Missouri in 1923, Jenkins was raised near Youngstown, Ohio. Drawn to New York, he became a student of Yasuo Kuniyoshi at the Art Students League and ultimately became associated with the Abstract Expressionists, inspired in part by the "cataclysmic challenge of Pollock and the total metaphysical consumption of Mark Tobey." An ongoing interest in Eastern religions and philosophy, the study of the I Ching, along with the writings of Carl Jung prompted Jenkins' turn toward inward reflection and mysticism which have dominated his aesthetic as well as his life.
Sorry, we couldn't find any posts. Please try a different search.