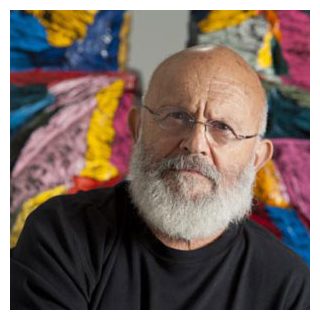 Cincinnati, Ohio United States – 1935
Dine incorporated images of everyday objects in his art, but he diverged from the coldness and impersonal nature of pop art by making works that fused personal passions and everyday experiences.
Jim Dine was born June 16, 1935, in Cincinnati, Ohio. He studied at night at the Cincinnati Art Academy during his senior year of high school and then attended the University of Cincinnati, the School of the Museum of Fine Arts, Boston, and Ohio University, Athens, from which he received his B.F.A. in 1957. Dine moved to New York in 1959 and soon became a pioneer creator of Happenings together with Allan Kaprow, Claes Oldenburg, and Robert Whitman. He exhibited at the Judson Gallery, New York, in 1958 and 1959, and his first solo show took place at the Reuben Gallery, New York, in 1960.
Dine is closely associated with the development of Pop art in the early 1960s. Frequently he affixed everyday objects, such as tools, rope, shoes, neckties, and other articles of clothing, and even a bathroom sink, to his canvases. Characteristically, these objects were Dine's personal possessions. This autobiographical content was evident in Dine's early Crash series of 1959–60 and appeared as well in subsequent recurrent themes and images, such as the Palettes, Hearts, and bathrobe Self-Portraits. Dine has also made a number of three-dimensional works and environments, and is well-known for his drawings and prints. He has written and illustrated several books of poetry.
In 1965, Dine was a guest lecturer at Yale University, New Haven, and artist-in-residence at Oberlin College, Oberlin, Ohio. He was a visiting artist at Cornell University, Ithaca, New York, in 1967. From 1967 to 1971, he and his family lived in London. Dine has been given solo shows in museums in Europe and the United States. In 1970, the Whitney Museum of American Art, New York, organized a major retrospective of his work, and in 1978 the Museum of Modern Art, New York, presented a retrospective of his etchings. Dine lives in New York and Putney, Vermont.
Sorry, we couldn't find any posts. Please try a different search.