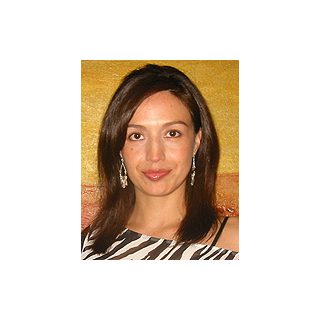 United States
The rich, abstract paintings of Olga de Jesus Chuqui are at once dynamic and seductive, contemporary and ancient. They are the ultimate in harnessing contradictory elements into an exquisite, cohesive and balanced whole.
Born in a rural village in Ecuador, Olga's imagination was seared by the extreme, yet picturesque landscape and simple rural life there. Olga's paintings, all rendered in a defined earth tone palette, reflect this childhood environment. Trained at an early age to paint landscapes and village scenes by missionaries, stationed in a neighboring village, Olga's talent and hard work earned her the opportunity to study fine arts in the United States. Once there, she quickly became attracted to the complexities and challenges of abstract painting.
Olga paints in layers, first laying down a placid field of tans and creams in large geometric shapes, then painting over one half of the field in dynamic layers and splotches of dark browns, oranges, and burnt umbers. The layering process lends a sense of time-weathered age and complexity to the paintings, recalling at once stained and soiled parchment, ancient Andean village walls, and satellite images of the earth in sepia-tone.
Her deliberate strategy of leaving half the painting in a placid field of tans and creams against an expressive, almost violent, field of dark umbers and oranges, creates a tension that serves as a never-ending feast for the viewer's eye and imagination.
Sorry, we couldn't find any posts. Please try a different search.